MAXIMO DONADOR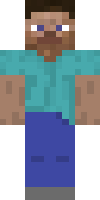 manuelalvareez_
Paid the most this month.
¡Importante!
Si eres PREMIUM asegúrate de tener puesto el comando /premium en el servidor
DONACIONES RECIENTES
Today 03:49

Fut_messi

MEDUSA + 200 CREDITO...

Today 02:23

Today 01:55

zLeltity

AQUAN + 100 CREDITOS

Today 01:44

Bardo15

MEDUSA + 200 CREDITO...

Today 01:44
INFORMACIÓN LEGAL
NauticMC no está afiliado de ninguna manera con Mojang, AB. Tampoco debe considerarse respaldado por Mojang, AB.
Welcome To
NauticMC Store
Bienvenido a la tienda oficial de NauticMC Network. Aquí podrás adquirir artículos para mejorar tu experiencia dentro del servidor. Ofrecemos rangos y variedades globales.  Puede elegir la categoría del producto que deseas comprar en el menú de la parte superior.
ATENCIÓN: ESTA TIENDA ES EXCLUSIVA DE LA VERSIÓN JAVA.
No se realizará ningún reembolso si la compra está realizada en nuestra otra tienda para la versión Bedrock, asegúrate que estás comprando en la tienda correcta.
Los pagos son completamente asegurados y manejados por Tebex Limited. Cada método de pago varia según su país excepto métodos como PayPal, Tarjeta de crédito/débito. que se manejan de forma global.
Aquí un lista completa de todos los métodos de pago que manejamos actualmente:
Refund Policy
All payments are final and non-refundable. Attempting a chargeback or opening a PayPal dispute will result in permanent and irreversible banishment from all of our servers, and other stores.
Privacy Policy
All information that is required on this webstore is not shared with any other third parties and is stored securely. All payments are processed via SSL enabled gateways and ensure that your payment details are secure.